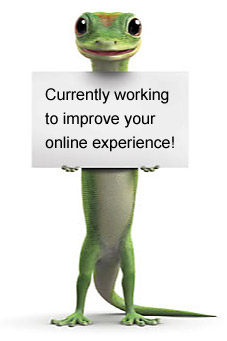 Site Maintenance in Progress
We sincerely apologize for the inconvenience.
The Claims Center is currently undergoing scheduled maintenance, but will be available in approximately an hour. Thank you for your patience.
Please visit us again or call us at 1-800-841-3000 for claims assistance.
For assistance with:
Medical Claims Provider Tracking (MPCT): call 1-800-731-0282.
Lienholders: call 1-877-318-0058.
ERS Provider Support: call 1-800-522-7775.
Your Security is Important to Us.
GEICO is committed to protecting your privacy. GEICO uses techniques to encrypt, safeguard, and secure your personal information. Our Privacy Policy explains the controls we have in place. Our Security Policy explains how we protect your information on the Internet.